Grateful Dead Ramblings
An old tour head's insight
& Dead experiences
e-mailme at malfalfa@yahoo.com
It's 1981 and my next experience begins
at the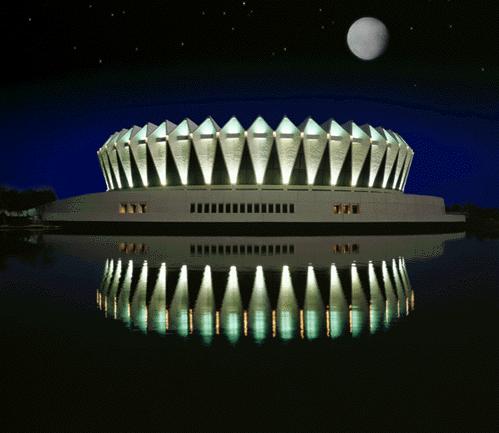 Hampton Coliseum-Hampton Va.
I went to every Dead show in this venue
only missing the Warlocks Shows
because i had no ticket and never got in
(the only time i went to a show and got shut out)
The sound here was great-always had fun
saw the first East Coast Help-Slipknot
in many years-broke up with and re found the woman
who is still my wife-
helped roll kegs and do bongs by the pool at
the Hampton Sheraton-
left one show early second set because I had
so much liquid in me and the walls wew breathing to hard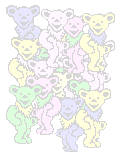 and in the corridor they kept constricing on me
I remember a well dressed business man asking me at the
front desk one year "what the heck was going on"
I told him the

was playing close by.
He laughed and said he used to be a DeadHead
but when PigPen died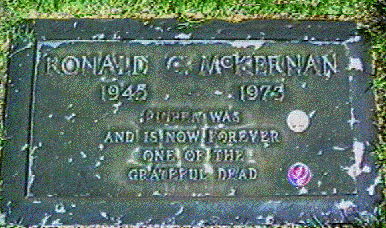 he just couldn't listen any more-it wasn't the same
I laughed then-but understood years later
when Brent Mydland died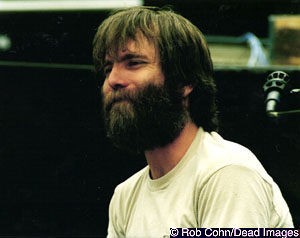 cause i had seen him blossom so much with
the Dead-in the end writng so much on
the albums In the Dark & Go to Heaven
Poor Brent never seemed to be appreciated
until he was gone and replaced by Vince Welnick.
I never fully appreciated PigPen either until
I met and played with T.C.-Tom Constanten
and he told me how hard it was to play with the Dead
and live up to the Pigpen legend.
T.C. is the kind of guy who you can talk too
and get good info from-he lives near me now.
The role of the Grateful Dead keyboardist seemed to
be a perplexing thing. Same with Keith Godchaux.
Never fully appreciated until gone.
How sad.
---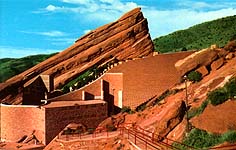 Anyway i spent most of the 80's going to Dead
Shows all over the country-Greek Theatre-the Rocks
Merriweather in Md.-Atlanta-saw the Dead
on Jerry's 40th bday at Manor Downs-Austin,Tx.
a horse track-fireworks during the drums
parachuters coming down-serious Texas hospitality
& culture-1982
Oklahoma City Zoo Amp the next day-100 degrees
a very small crowd-stood right in front
of Jerry no problem-bikers who danced on a coffin next
to me-My first Iko-Iko
I did the S.W. tour again in '85
took my soon to be wife
always loved Red Rocks-Kansas City Starlight
tried to go back this was again in '86
after the Greeks that yr. but
Jerry had his first lapse into serious sickness
and tour was canceled-
(I still have my unused ticket for the Rocks)
"the sky was yellow &
the sun was blue"
Part 4 of my grateful dead story